A Happy Holiday Message, and Photos of Our Kitchen Remodel
First and foremost, happy holidays, friends!
Merry Christmas, Happy Hanukah and a Cheery Festivus to all! (That last one is irony, of course, because Seinfeld fans know Festivus is not at all cherry).
Secondly, to misquote Jay-Z, I got 99 problems and my kitch ain't one.
Yes, you read that right. After 2+ years and remodeling every room except for the kitchen, our remodel is winding down, and the kitchen is 100% complete. It's finished. C'est fini. Se acabó.
You might read between the lines and tell that I am thrilled, because I. AM. THRILLED!
This has been a long time coming. I never thought when we bought this house that we'd rip out the kitchen first, and finish it almost dead last. It was so gross when we moved it that I never even so much as washed my hands in it. Really, it was bad. But, not anymore.
BEFORE:
Don't be fooled by this photo with its Photoshop magic (I used the realtor's photo for this). This room was gross with a capital G.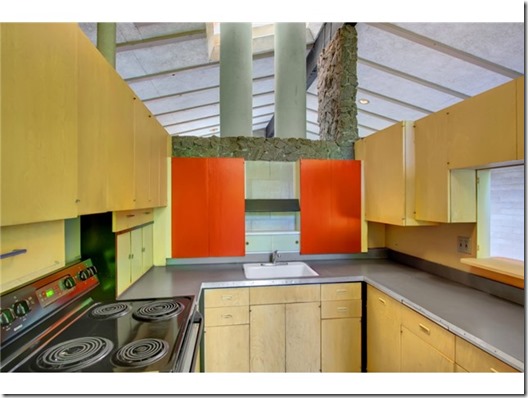 2Chili took his big sledgehammer to it very soon after we moved in, and for such a tiny room, it really was quite hard to demolish. Site-built cabinets from the '60s are a bear to remove, trust me on that. We have taken out site-built mid-century cabinets and pre-fab '80s cabinets, and when it comes to removal, I would choose pre-fab '80s cabinets any day of the week.
We technically moved the location of the kitchen into the old dining room, and turned the space where the kitchen was into a pantry and desk. The old kitchen was the width of my new desk, which you'll see a few photos down! It's kind of hard to believe, but true.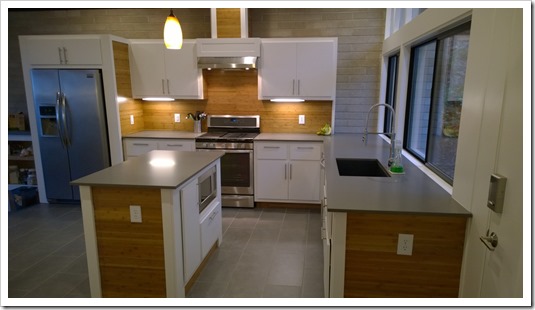 For the first time in a remodel, we splurged and got solid honed quartz counters instead of doing granite tiles, which we usually do because they are DIY-friendly.
This splurge was both good and bad. Now that I finally have them clean, they're great. But, it has taken hours of scrubbing with every product I could think of to remove the silicone residue and fingerprints left by the installers. No matter what I did for a while, I could still see their prints and residue from their rags, and it was so disheartening! For what it's worth, mineral spirits were the eventual winner when it came to getting all the gunk off.
As usual, we built our own cabinets, so, they are totally custom. In the end, we have way more cabinet space than we could ever need, which is just fantastic.
And there you have it, Test Kitchen Tuesday officially has a kitchen again!