A Serving Suggestion
I don't have a new recipe for you guys this week, as I am neck-high in boxes from moving (and I am six feet tall, so that is a lot of boxes!).
However, I have a serving suggestion for a recent recipe. Last week, I posted about how to make coconut peanut butter. If you have made this, or have plans to make it, I highly recommend the following: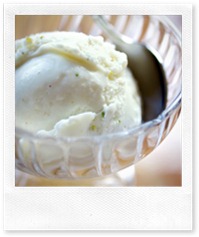 Procure vanilla ice cream of your choice
Pour coconut peanut butter on top of ice cream and spread around to coat
Wait 30 seconds
Enjoy your own hard-shell ice cream topping
Sadly, I don't have a photo of this party in a bowl, so you'll have to use your imagination.
I discovered this phenomenon by accident, but if you pour the coconut peanut butter on ice cream, it hardens like a candy-coating shell and it is so good!
Have a good week all!