2 Million Page Views Celebration & Giveaway
You guys!
While I have been knee-deep in knee rehab land and not really paying much attention to the daily stats of this humble little blog, something phenomenal has been happening.
And, in less than two weeks time, the odometer is going to hit 2 million page views for Test Kitchen Tuesday.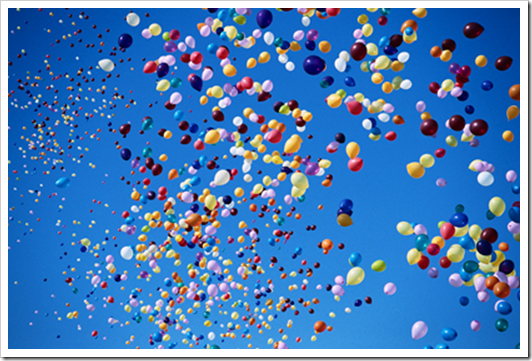 I don't know about you, but that seems like a pretty big number to me. And, I'm humbled. The blog's three year anniversary is coming up in 10 days, and it really looks like that magic 2 million number will be on the blog's birthday (which also happens to be my actual birthday).
I can't think of a better birthday present than to know that in just a few short years my little whim of a blog idea has proven itself and stuck.
Thank you, thank you, thank you to all of you who leave me comments, pin my recipes to Pinterest (you'd think I'd do that, but I don't…shame), and have joined my Facebook group. You are an amazing bunch of highly supportive folks, and I'm grateful for you every day.
I haven't done a giveaway in a while, and it seems high time we give away something fun around these parts.
So, what's it going to be? In the past, I thought giving away a Ninja Blender was the way to go, but then I realized 1) that reduces the amount of prizes I can afford to give and 2) you likely already have a Ninja Blender because that's how most people find me.
That in mind, I decided to give away your choice from some of my current favorite foodie things. Look out, Oprah!
Here are the details:
Leave me a comment below with what you are thankful for this holiday season to enter. On Monday, November 25, I will pick 3 random winners to win their choice of one of the following:
A six pack of my favorite coconut milk from Aroy-D (I would pick this one!!)
A two pack of Nutiva shelled hemp seeds
A six pack of Teecino tea bags
A six pack of Dr. Kracker Seeded Spelt crispbreads
One container of Natural Calm magnesium powder
These are all things I love and use frequently, so I know they're good stuff. Hopefully there is something on that list that interests you.
Leave a comment to enter. No big hoops to jump through or other requirements to meet. It's my small way of thanking you for your interest, your support, and your kindness to me as I have built this blog.
I'll be back next week with a new recipe, but in the mean time, have a great week!