The Best of Test Kitchen Tuesday–Our Faves
This week is a little different, as I don't have a new TKT for you. We had an event to attend last night, so alas, I didn't cook. But, we've been at this a while now, and I thought it would be fun to share some of our previous TKT favorites, in case you missed them.
In seven months, we've tried a lot of new dishes – some I've written about here, some I  haven't, and almost all have been pretty good! But, these five stand out head and shoulders above the rest. Here are our favorites, as ranked by 2Chili in terms of frequency of request.
Teriyaki Pineapple Chickpeas – 2Chil's #1 most favorite dish these days. Add some sliced zucchini in with this for extra nutrition and variety in the mix.
Black Bean Quesadillas – I have been adding frozen corn to this mixture, and it really ups the yum factor.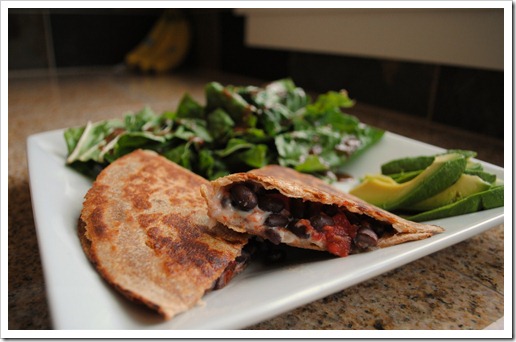 Oaxaca Tacos – Who knew mashed potato tacos would be so delicious? These are amazing.
Baked Cashew Cheese Ziti – This is company-worthy, and they'll never miss that it's meat-free.
Easy Veggie Lasagna – Easy, fast, and the best part is you don't have to boil the noodles. Also great for company – they think you slaved over it, but it was just 10 minutes of prep, tops.
Every single one of these is pretty fast and none requires any specialty ingredients. So, if you need a dinner idea for tonight, any of these is sure to be a home run!