Test Kitchen Tuesday: Tempeh Salad Sandwich Melt
Last week, I served the notoriously finicky 2Chili seitan in a way that he quite enjoyed. Like a giddy competitor on the game show "Press Your Luck," I thought I'd strike w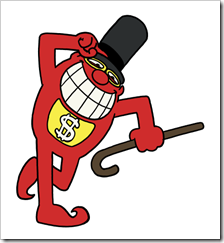 hile his mind was open and try to successfully serve him tempeh…and hope for No Whammies!
I finally hit Big Money.
Tempeh is fermented soy that comes in a block, and when grated, it really reminds me of chicken or tuna. When I was grating some last week to add to an egg scramble, I had a light bulb moment! "What if I make this into a tuna salad sandwich melt?"
I should note that 2Chili is quite fond of tuna melts, so I did have to do quite a bit of 'splaining as to why he wasn't just eating a tuna melt. I am choosing to disregard that conversation as part of this story.
After a little research to see if other people had done this, I discovered only a few recipes. Those I looked at had a common theme: Steam the tempeh for 20 minutes before grating it.
Since tuna salad is a personal type thing – most people have some magical combination of mayo, mustard, pickles, and maybe boiled egg or celery – you could make this any way you wish. 2Chili likes his with mayo, sweet pickle relish, and melted Swiss cheese.  I can't stand mayo, so I had mine with mustard, been sprouts, and broccoli slaw.
The key is to steam the tempeh for 20 minutes, let it cool, then grate it and prepare like you would your favorite tuna salad sandwich.
Tempeh Salad Sandwich Melt
Serves: 2
Ingredients:
4 oz tempeh (1/2 a package)
Your choice of mustard, mayo, relish, etc
2 slices of Swiss cheese
4 slices of bread
Butter or Earth Balance
Method:
Steam the tempeh for 20 minutes and then let cool (I put it in the freezer for a few minutes)
Grate the tempeh and combine with your desired condiments
Preheat a griddle or grill pan over low/medium heat, and spray with nonstick spray
Lightly spread butter or Earth Balance on one side of each slice of bread
Place all four buttered sides of bread on the preheated griddle
Ladle out half of the tempeh salad onto two slices of bread, and place one slice of cheese on each half over the tempeh
Cook until bread is lightly browned and cheese is beginning to melt, and flip the tops of the sandwiches onto the half with the tempeh and cheese
Serve!
Nutrition:
This could vary so much based on what you put into your sandwich and what kind of bread you use, so I am leaving out nutrition today. Our sandwiches varied greatly since I didn't use mayo (which is a good reminder – mayo packs a calorie punch!)
2Chili's Taster Rating (out of 5): 4
The Cook's Taster Rating (out of 5): 4
The Verdict:
This went over surprisingly well! For the first time when serving tempeh, I didn't receive a turned up nose on the other side of the table. When steamed, the tempeh has a much less grainy texture, and made quite an easy weeknight sandwich.