Chunky Monkey That Won't Make You Chunky
Ben and Jerry's lovers, have I got a treat for you today!
I made this probably seven or eight times before I realized I should really take photos and share it with you. It's a tasty treat that will satisfy your evening sweet tooth with real food, ice cream maker not required! As an added bonus, if you are looking for something sweet that your kids will devour, but you can feel good about giving them, look no further.
I could have probably also called this "Non-Dairy Chunky Monkey," because it is made with coconut milk, which provides a creamy base while providing healthy, monounsaturated fat. Almonds are rich in Vitamin B and folate, and cacao nibs are powerful antioxidants. (You can usually find cacao nibs in the baking section of the grocery store, or from Amazon.com. If you don't have them, use broken up dark chocolate.) This ice cream facsimile even has a decent amount of fiber and protein, while being relatively low in sugar.
As you can see, I'm keen on this chunky monkey treat. So, without further adieu, here's the recipe. I hope you enjoy it as much as I do!
Makes: 4 servings
Recommended Ninja Jar:
Ninja Pulse: 40 ounce jar with standard blade
Ninja Professional Blender: 72 ounce jar with standard blade
Ninja Kitchen System: 72 ounce jar with standard blade
Ninja Mega Kitchen System: 72 ounce jar with standard blade
Ingredients:
2 frozen bananas
1/2 cup light coconut milk (from a can – the only ingredients should be coconut and water)
1/2 cup whole almonds
1/4 cup cacao nibs (or broken up dark chocolate)
Method:
Pulse 5-6 times to begin the blending, and then blend bananas and coconut milk on "2" (or hold down the lid on the Pulse) until you get a thick soft serve consistency. You don't really need a lot of liquid here, so if your bananas are on the smaller side, start with only 1/3 cup coconut milk and add more if needed.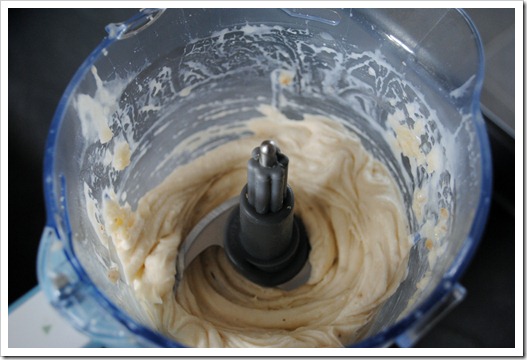 Add almonds and cacao nibs and pulse 8-10 times to combine, then blend on "2" (hold down lid on Pulse) for about 10-20 seconds until well mixed.
Either eat immediately or freeze for 2-4 hours to create more of a "hard" ice cream.
Nutritional Breakdown