A Look at Evolution Fresh-–And a Healthy Bowl Recipe
One fun thing about living in the Pacific Northwest – the land of Starbucks — is that we are often the "test market" for new and innovative things done by the unequivocal caffeine distribution dominator. Ten or so years ago, we had Starbucks Cafes, which actually sold prepared food, just like a traditional sit-down café. Those didn't last, but I sure enjoyed them.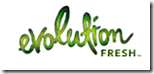 Now, we are on the cutting edge of something totally different from Starbucks, though, I had no idea I was walking into a Starbucks chain when I stumbled on it.
Called Evolution Fresh, this new venture is billed as a juice and smoothie bar, but, they have a food menu. And, it's a "real food" menu. I am in health food heaven, honestly. Sadly, there are only two locations right now: One in downtown Bellevue, WA, and one in downtown Seattle.
A couple weeks ago, I needed to get out of the office that I now go to almost daily (such a change from my work from home roots!), so I took a stroll about six blocks towards Bellevue Square Mall looking for lunch. There is a grocery store across the street, so I thought I'd pop in for a salad and spin through the mall. But, I noticed a new restaurant in a flagship location where Starbucks usually has something brewing (ha, pun not really intended!), which is the site of the old Starbucks Café, FWIW, and I went to check it out.
(Image Source – DowntownBellevue.com).
I was lured in instantly, and decided to dine there. Thing is, at the time, I truly had no idea of its Starbucks affiliation. What finally clued me in was the "Ethos" water in the cooler. Sneaky SBUX, sneaky!
I later Bing'd a bit to find out the roots of the store (you know I don't Google…my bread is buttered by a large software company in this area, and honestly, Bing is fantastic). The Starbucks marketing machine is definitely hard at work to cover up its true identity and make the store unique – and it is mostly working!
The food menu is relatively small, but full of nutritious choices. I had a hard time deciding, but went with this bowl, sans flax (stupid allergy):
Lentils, Wild Rice & Organic Kale (Cal 330) With grilled zucchini, peppers, feta, julienned carrots, pepitas, sunflower seeds, flax seeds, fresh herbs.
You guys, this was soooo good! And good for you. I did add a lemon tahini dressing, which added almost 200 calories, but where else can you get a "fast food" lunch that will fill you up for less than 600 calories? It's not really possible in most situations! I have ants in my pants to go back and try this bowl:
Quinoa, Organic Kale & Butternut Squash (Cal 280) With black beans, grape tomatoes, feta, scallions, pepitas, sunflower seeds, flax seeds, fresh herbs.
I won't lie to you. This chain is expensive, especially if you buy any juice or smoothie, which is really their main offering. I just had the lentil and rice bowl and a bottle of water and was out of there for about $10. That's not really "fast food" pricing of course.
But, I can see it really having legs and being popular in more health-conscious areas where people have expendable income to spare on healthy dining out. So, don't expect it in places where fried chicken and greasy burgers rule, but I could see Evolution Fresh turning up in San Francisco, Portland, OR, Austin, and the like. Don't quote me on that, though. I have absolutely no knowledge of their expansion plans – I am purely speculating here.
When I get my kitchen back (someday, over the rainbow, when the skies are blue and I can boil things again), I hope to make a few copycat recipes for you. For now, if you want a healthy combo that you can throw together in a pinch, do this for one serving of the above bowl. I am seriously craving this right now!
Test Kitchen Tuesday's Take on Lentils, Wild Rice, and Kale Bowl:
Ingredients:
1 cup of cooked wild rice
1/2 cup cooked green or yellow lentils
1/2 – 1 cup shredded dinosaur kale (not cooked, but you could steam it if you want!)
1/4 cup cooked and quartered zucchini
1/4 cup cooked and quartered red bell pepper
1/4 cup crumbled feta
1/4 cup julienned carrots
2 Tablespoons store-bought tahini dressing, like Drew's All Natural Lemon Tahini Goddess
Sunflower seeds, ground flax seeds, and fresh herbs to taste
Method:
Mix everything except seeds and herbs together in a bowl and top with seeds and herbs. Can be heated or served cold.
Nutrition
With 2 TBs Drew's Lemon Tahini Dressing:
Let me know if you try it and if you like it as much as I do!