Call for Recipes: What Do You Blend?
Friends, I have something entirely different on tap today. Behind the scenes here at TKT, some interesting things have been happening that have been both amusing and surprising me for some time.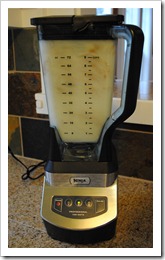 If you've been with me on this humble little blog for a while – which is not many of you – you may recall that I am a blending fanatic. I just love to blend, food process, and otherwise mix up my foods. I like controlled culinary chaos, and that  couldn't be more different than 2Chili, who prefers his foods segregated and orderly. Oh, and he hates the noise that comes with blending. I have no idea what that is all about, but, you'd think I was rubbing my nails along a chalkboard with the reaction blending gets. So I "closet blend" – and do a lot of it when he is not around!
An accident with a glass jar on my normal blender led me to buy a Ninja Professional Blender so I could keep up with my blending ways. I liked it so much, I had to review it on this site. Honestly, I just love my Ninja Blender.
As it turns out, there are a lot of people on the interwebs who are looking for Ninja Blender info and recipes. Just goes to show you what an infomercial will do for you. Funnily enough, I had never seen the Ninja infomercial before I bought one.
But, getting to my point.
For the last few months, I have been seeing more and more traffic to my Ninja Recipes page on this blog, to the point where I'm getting upwards of 1000 page views per day with folks looking for Ninja Recipes (and, well, Ninja info in general).
As Balki Bartokomous would say, "Get out of the city."
Note: If you don't remember Perfect Strangers, that joke is not nearly as funny. Also  note: I have a random library of information about '80s sitcoms in my head. Don't ask me about Golden Girls or you will get an earful… Just sayin'.
While I didn't think I was writing for a completely empty auditorium around here, I have been so surprised to see the bleachers of my proverbial arena fill up so much day in and day out. The Ninja Blender recipes have an interestingly long shelf life, and generally only improve in viewership as time goes by. (Not '80s related, but do you see a Casablanca reference in that last sentence…?)
Argh. I digress. Coming back to my point.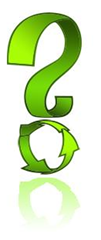 Dear readers,  do you have a favorite healthy high speed blender recipe (or blender recipe in general that can be modified)? Do you want to write a guest post to share it with people looking for said information? Then, by all means, let me know!
As I have mentioned what seems like a zillion times (apologies if too many times), I will be racing my little heart out at Boise Ironman 70.3 next weekend(June 11). So, I would love, love, love to have some guest posts while I am thinking about wetsuits and bike wheels and not-so-much about kitchen creativity.
If you would be interested in writing a guest post about your favorite blender recipe, send me an email at: testkitchentuesday-at-hotmail-dot-com and let's talk! There are no real parameters for this, aside from needing to be a healthy blender recipe, and ideally you would be able to also take a photo of your creation. I would love to share the love, but also, learn what you guys blend!
Cheers!
(Where everybody knows your name…I couldn't resist!)