Weekly Roundup: 3.5.11
Only a few more weeks 'til Spring, and I'm pretty excited about that! As much as I love to ski, I'm sick of rain – a common feeling around these parts by this time of year.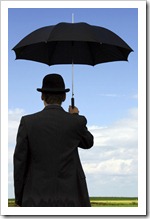 I am ansty to get off the treadmill and onto the streets, off the bike trainer and onto the trails, and most importantly, out of the pool and into the lake. A person can only swim 25 yards back and forth so many times before being totally bored with swimming back and forth in a square!
Winter blues aside, here are some of the articles I found interesting this week.
The Cupcake Marathon – Cook Train Eat Race If you're in to running and you're in to cupcakes, this virtual marathon is for you. I signed up for the full 26.2 (it's free), and there is a 13.1 option too. Run at your own pace over the course of 2 weeks to rack up the miles and you can win some cool prizes.
Make it home made: Fried Rice – Cook, Bake, and Nibble. You know I am a fan of the "use up whatever's in the fridge" cooking technique, and here is a tutorial on turning the randomness in your fridge into "fried" rice that is way healthier than take out.
Bean Cakes – Emily Levenson. Seriously. Brilliant. If you like crab cakes, check out this bean-based alternative.
Infographic: Where Does a Food Dollar Go? – Fooducate. This shouldn't be too surprising, but only about 15% of every dollar spent on food is actually for the food. I can't say it enough: Joining a CSA is a great way to cut out the middleman on produce and get it straight from the source.