Guest Post: Award-Winning Pumpkin Mac-N-Cheese
Today I have a special treat lined up for you!
A while back, I wrote about how to make your own pumpkin puree, and my friend Amy noted in the comments that she has an award-winning pumpkin mac recipe. Another reader asked for the recipe, and Amy was generous enough to agree to share it.
So, in lieu of a traditional Test Kitchen recap this week and just in time for Thanksgiving meal planning, we have pumpkin mac-n-cheese on tap.
She didn't provide a bio with this article, so I'm going to tell you a little about Amy in my own words.We have known each other for going on 12 years now, so I feel I can tell you what you need to know! I am also pasting in a photo of her. Editor's privileges, ya' see.

Amy is a Wisconsin native who went to undergrad at Boston College, where she met her New Hampshire-native husband, John. They  enjoy scuba diving in exotic locales, Formula One racing, and are both wine connoisseurs. Amy also likes cheese. Heck, John probably does too. But, Amy is a "cheese head" and is still reveling in the joy of the Packers winning the Super Bowl this year. It is only fitting she is bringing us a unique mac-n-cheese recipe!
Take it away, Amy!
~~~~~~~~~~~~~~~~~~~~~~~~~~~~~~~~~~~~~~~~~~~~~~~~~~~~~~~~~~~~~~~~~~~~~~~~~~
Every fall in New England the leaves on the trees famously change color, signaling the season for the Goffstown, New Hampshire Giant Pumpkin Weigh-Off and Regatta. This two-day extravaganza turns this small, quintessential New England town into a festive celebration of everything pumpkin – from the pumpkin catapults to the giant pumpkin drop to the river race of pumpkin "boats."
Editor's note, above: Yes, they are floating ON pumpkins!
But the most important event for my family is the Pumpkin Cook-Off. Each year, the Peltonen family anchors the Cook-Off competition, and has even been mentioned in the local press.
I'm not sure exactly how the family cook-off mania got started, but it is certainly in full-swing now. Now our second year of participating, John and I fly in from Seattle just for the event!
We join about 20 other family members, traveling from Virginia, Pennsylvania, and Connecticut, and others, who all descend on the house in Goffstown for the weekend. Fortunately my husband's parents have a big old farmhouse with lots of beds so it ends up holding most of us.
The weekend is like a giant slumber party for adults accompanied by lots of talk about who is going to make what for the pumpkin festival cook-off.
Editor's note, above: Doesn't this look exactly what a New England farmhouse should look like?
The kitchen at my in-law's house is what you might expect for a kitchen in an old farmhouse. The cabinets and drawers look original, obviously painted over several times. The appliances were updated back in the 1980s. The oven requires some experience to know that it runs hot and needs some intimate coaxing in order to bake dishes evenly.
I have a hard time finding the right ingredients and cooking utensils, as it is always a challenge to cook in someone else's kitchen, especially a kitchen that has been lived in for over 40 years!. There are so many cooks that we all usually bring our own ingredients, even down to staples. The kitchen dimensions are probably 10' x 10', which makes for a very hectic space with all of us cooking! Fortunately there's an extra oven and stove in the basement that always gets used.
For this year's Cook-Off, I chose to make a pumpkin mac 'n cheese dish as my entry. I tried the dish several times at home before making the recipe for the Festival, which allowed me to make a few tweaks that really put the flavors over the top.
The first time I made it I used a combination of fancy, sharp cheddar cheeses including Beecher's from Pike Place Market. What I found is that the cheese actually overpowered the other flavors and was too complex. Can a cheese be too good for pumpkin mac and cheese?
Editor's note: Seriously, this is amazing cheese. A personal favorite.
The second time I used generic orange sharp cheddar cheese, which fit the combination of flavors much better and also lent a more festive orange hue to the dish.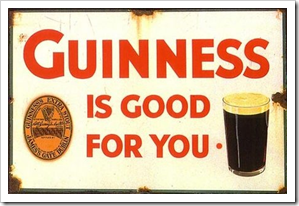 Another tweak I made included the beer. The first beer I tried was an amber style, which tasted okay, but when I switched to Guinness stout it gave the dish a sweeter, milder addition.
My final change was using chives instead of parsley for garnish. I realized that I like the taste of chives better than parsley and the chives seemed to bring a nice tang to the taste instead of the more bitter parsley.
And with this final recipe I am proud to boast my selection as the third place winner at the Cook-Off!
Here is a photo before it went under the broiler.
Note that the sauce can be made ahead of time, frozen and reheated. I transported the frozen sauce in my suitcase from Seattle to New Hampshire (which stayed quite frozen under the plane) so I could minimize the amount of cooking I needed to do in the crowded kitchen!
I appreciate that Test Kitchen Tuesday typically highlights healthy recipes, but this is not one of them. I think every once in a while you deserve a treat and in my opinion this would be a great addition to a Thanksgiving meal. Let yourself live a little and enjoy it!
AMY'S AWARD-WINNING PUMPKIN MAC-N-CHEESE
Ingredients
1 pound penne
4 tablespoons butter
3 slightly rounded tablespoons flour
1 cup Guinness
2 tablespoons maple syrup
2 cups whole milk
A couple of pinches of ground cloves
A few shakes of allspice
About 1 teaspoon ground mustard
A pinch of cayenne pepper
A few shakes of ground nutmeg
Salt and pepper, to taste
1 pureed, roasted sugar pumpkin (roasting instructions)
2 1/2 cups shredded sharp orange cheddar cheese
Sweet paprika, for sprinkling
Chopped chives, for garnish
Method
Bring a large pot of water to a boil. Salt it and cook the pasta to al dente. Drain and reserve.
Pre-heat the broiler.
Melt the butter in a medium size saucepot over medium heat. Whisk in the flour, cook for 1 minute, then raise heat a bit and add the beer.
Reduce until almost evaporated, then whisk in the syrup and milk. Season with cloves, allspice, mustard, cayenne, a little nutmeg and some salt and pepper.
Thicken to coat a spoon, a couple of minutes, then taste to adjust the seasonings.
Whisk in the pumpkin puree, then stir in about 2 cups grated cheese with a wooden spoon until melted.
Combine the pasta with the sauce and arrange in a casserole dish. Sprinkle with the remaining cheese and a light dusting of paprika.
Broil to brown and bubble. Garnish with chives.
~~~~~~~~~~~~~~~~~~~~~~~~~~~~~~~~~~~~~~~~~~~~~~~~~~~~~~~~~~~~~~~~~~~~~~~~~~~~~~~~~~
Many thanks to Amy for sharing her recipe as well as a little taste of New England!