Angela | January 20, 2015
Do you ever get stuck in a food rut?
You find something you like, and you stick with it, because, well, you like it.
Why branch out?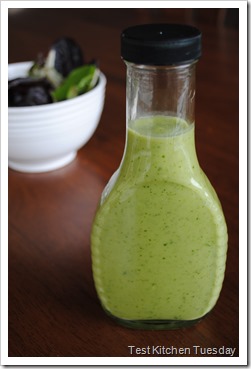 I have been like that with salad dressing for years. I have a balsamic vinaigrette dressing that I like, so, that is what I make. Sometimes I use hummus instead of salad dressing (try it – your life will never be the same), but generally, salad dressing is balsamic vinaigrette.
And, that's just plain silly! Read the rest of this entry »